Brittany McCoy builds consulting agency by leveraging the power of empathy and mentorship
7 min read
February 01, 2023 • Block Advisors
This Black History Month, Block Advisors reflects on and honors the contributions of Black entrepreneurs and small business owners. As the month ends, we are proud to feature the work of Brittany McCoy, one of today's Black history makers. In this conversation with Brittany, we discuss the challenges and rewards that come with being the owner of McCoy Consulting — a company offering economic, grant funding, business, and career development consulting services in Flowood, MS.
---
What inspired you to start a business? Why this type of business?
The inspiration for starting a business was my personal experience with mentors and business professors and their role in my personal and professional development. Looking back on my growth over the years, they are the reason that I made it this far and out of poverty. I know firsthand what an impact sharing knowledge has on one's life.
What surprised you most about being a business owner?
Even though I'm working longer hours and weekends now, it's much less stressful than punching the clock for someone else. It's because I'm working on what I'm passionate about. But also, because I'm anal about processes, procedures, and time management – all things that have been lacking with past employers. I find peace in having those things in my work life now.
What has been the best part of owning a business? The most challenging part?
The best part of owning a business has been that I can shape it however I see fit. If I want to take on a client whose needs don't fit perfectly into my work, that's okay! I can choose to help whomever I like, however I like.
The most challenging has been finding that work-life balance. Every few weeks I think I have it figured out. Then something changes in either my personal or professional life and the plan goes completely out the window. But I'm enjoying the journey!
What motivates you to keep going on hard days?
My #1 motivator is 100% my concern for others and helping however I can. But on a more personal note, I have a major fear of failure. I do whatever is necessary to never go back to living check to check, missing meals, not being able to pay bills, or losing sleep at night due to financial stress. I've been through a lot of trials and tribulations, and I've worked extremely hard to get this far in my life. I refuse to allow myself to backtrack. No matter how tired I may be on certain days.
On the other hand, some days your brain and body truly need a break. On occasion, if I don't have any pressing meetings or deadlines, I will just take a day off to sleep and recuperate – whatever it is that will make me feel at ease. That way I can start the next day bright and early, refreshed, focused, and ready to recommit my mind and energy.
Who are your biggest supporters and cheerleaders as you've been on this journey to start a business?
It's surprising, but my biggest supporters and cheerleaders have been my doctors, my trainer, and my massage therapist. I went through a traumatic experience from the end of 2019 to the start of 2021. I was dizzy every day and I didn't know what was wrong. I went through a lot of diagnostic testing, medications, trials – all kinds of nonsense. It ended up being vestibular migraines. I couldn't look at a screen for more than 15 minutes, drive a car, or stand up to cook for over a year. Now I'm working six days a week. That was impossible before. They were with me at the beginning of my journey and now they're seeing me on a completely different level.
My trainer has been my best mentor. He tells me about a lot of the things he's gone through when he first started running his own business. He shares a lot of the mistakes he made. He'll see me doing something like working seven days a week and throw up a red flag.
How did you hear about Block Advisors' Bookkeeping services?
I've been a Block Advisors customer since April 2022. When I started the business, it picked up faster than I thought. I told myself, "Ok – I don't know how to handle this by myself."
I've always used H&R Block for my personal taxes. We all know we don't want just anybody to handle our money. With you all, I've never had a bad experience. I've never had poor customer service. I've never felt that I needed to go anywhere else.
At first, I didn't realize I could do bookkeeping here. I went online to the website, looked at my options, and got in touch. After talking, there was no question – I signed up!
Tell me about your relationship with your tax pro.
My relationship with my tax pro has been good. Initially, I explained to her that I hadn't been doing this long. I was nervous about tax liabilities and what that meant for me and my husband filing jointly. I wanted to know what I needed to be prepared for and be proactive, not reactive, about it.
She's been super easy to get in touch with. I was nervous about that more than anything when I started the business. I don't want the IRS looking for me when I had no idea that I did anything wrong.
What made you transition from our starter to full-service bookkeeping service?
When I started using Block Advisors, my accountant walked me through the software and showed me how to track my profits and losses. When I got even busier, I told her I didn't feel great about doing it myself anymore. She simply said it wasn't a problem and that we could switch over. She hopped on a call with me and explained the different options. She has been very friendly when guiding me in all these things.
What are you doing in your extra time, especially since shifting your bookkeeping to Block Advisors?
My extra time is spent on building out administrative things. Once I had those processes built out, I started taking even more customers. I hired an assistant to answer the phones and manage my schedule. I've hired a couple of contractors to see how we work together – three people to help with grant writing and research, which is time-consuming.
I also participated in a mentorship program for an MBA program. The professor paired students with mentors in an industry they were interested in. I ended up having a great relationship with my student. She was nervous about not having any work experience – we've ALL been there! So, I brought her on as an intern so she could build her resume.
What is the most important trait a business owner needs to be successful?
Every successful business owner needs empathy. Listening means more than anything to a lot of people. I know it does to me, especially when it comes to customer service. You have to listen to people. We don't do that today. You must be able to understand and genuinely address people's issues. They're reaching out to you because they're looking for you to do something either they don't know how to do, or they don't want to do.
What piece of advice would you give yourself if you could go back to the day you started your business?
The piece of advice I'd give myself is to stay focused on the bigger goal. Just go for it. I imagine everyone feels the same when they think about starting a business. We think about all the what-ifs. The cons probably way outweigh the pros because the pros are all just hopes and dreams at that point. If you feel a gap, then there is a need for you. I should have started a long time ago.
Where do you hope to be in five years?
In five years, I want McCoy Consulting to be nationwide. I want to help individuals find their next career – one that changes their quality of life. I want to develop communities through chambers of commerce and economic development organizations. I want to help my clients reach goals they couldn't reach on their own.
---
To learn more about Brittany's economic, grant funding, business, and career development consulting services visit McCoy Consulting, LLC.
Block Advisors, a part of H&R Block, has small-business-certified tax pros available in-person and virtually to assist with your small business needs. With tax preparation, payroll, and bookkeeping, and business formation tools and services we can help you navigate life as a small business owner. Set up an appointment with a Block Advisors expert to find out what products are right for you!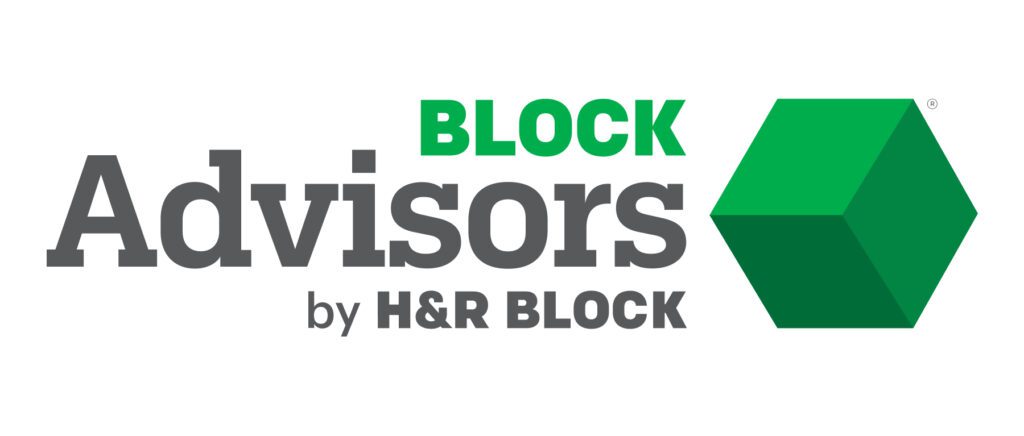 Find tax help in your area.