Tax Preparation Office in Henderson, NV
1000 N Green Valley Pkwy
Ste 200
Henderson, NV 89074
(702) 260-9659
0 appointments available today
Bookkeeping services also offered nationwide. Learn more.
Small business services for you.
Our small business certified tax pros at 1000 N Green Valley Pkwy in Henderson, NV can handle all your small business tax preparation needs, and more. Whatever your situation, as your small business partner, we're here for you. Schedule an appointment today.
Tax Audit Support
Tax Payer ID (ITIN)
Prepare Taxes
Offer Refund Advance
Payroll Services
Bookkeeping
Unless indicated, the tax professional preparing your return is not an attorney authorized to practice in the State of Nevada and is prohibited from providing legal advice or legal representation to any person.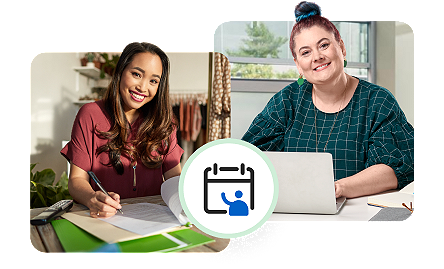 How Block Advisors can help your business.
100% Accuracy Guarantee
We guarantee 100% accuracy on your taxes, bookkeeping and payroll and will reimburse you for penalties and interest if we make an error on your return.
Grow your bottom line
Our tax pros help grow your bottom line by finding you every available credit and deduction and ensuring you're accurately tracking expenses.
Specialized in small business
Our small business certified tax pros undergo annual Block Advisors training to specialize in small businesses and have an average of 12 years of experience.
Year-round access to help
Block Advisors, a part of H&R Block, is available year-round so you can focus on what's coming next for your business. We make it easy to get the help you need.