How to prepare your small business for disaster relief & recovery
7 min read
April 01, 2023 • Block Advisors
When things are going well for your small business, it may be easy to put the thought of tough times off for another day. After all, there are myriad pressing demands on your resources and time. However, failing to prepare for unexpected economic, climate, and societal events is a recipe for disaster.
Unexpected events have a way of popping up at just the wrong time. Whether it's social turmoil, the next pandemic, a natural disaster such as a flood, wildfire, hurricane, tornado, or earthquake, or another large-scale emergency – you should be ready to seek out disaster relief.
But don't worry – small business disaster preparedness needn't keep you up at night. One key step is to have a disaster recovery plan, sometimes also known as a business continuity plan. Keep reading to learn how good planning can help your small business weather the storm and help minimize disruptions to your customers and employees.
Block Advisors Year-Round Tax Planning Service
Keep your business tax records in top form, all year long.
Think about risk and assess your environment
One of the most important steps to prepare for a disaster as a small business owner is to define your risk. Get into the habit of scanning your local and national environments for disasters and thinking about how you'd need to prepare your business in such a situation.
Consider as many facets as possible. What would the impact be on your working location? Would you need to move where you store your product or provide your service? What barriers could arise for your vendors, customers, or employees? Who might need keys, passwords, or important business documents during critical moments, and how would you access those materials? Could any opportunities to serve your community arise because of an unexpected event?
Details matter. A few more steps you could take include:
Consider using the FEMA risk assessment table to help you outline all of the things to be aware of when you build out your disaster recovery plan (up next!).
If you have business property insurance, make sure you understand your coverage inside and out. Set up an appointment with your agent to make sure your current coverage is adequate.
Talk with a Block Advisors tax pro or accounting expert to learn the best way to keep your small business bookkeeping, small business payroll, and small business tax documents in order and available if needed during recovery. A tax pro can also help you stay on top of shifting deadlines for disaster relief tax extensions.
Build a small business disaster recovery plan
After outlining the ways you, your employees, and your customers may be impacted by a disaster, it's time to make a plan. As a small business owner, you know you are ultimately responsible for the success of your business, so it may be a good idea to construct the plan yourself. At the very least, make sure you have a good deal of oversight in the disaster recovery plan creation if you delegate it to an employee or other group. It's also a good idea to consult OSHA guidelines to make sure your disaster recovery plan covers all the necessary bases. Local small business associations may also have additional guidelines to consider. Three top priorities in your disaster recovery plan include:
#1 – Ensuring the safety of you, your employees, and your customers
Of course, preserving human life is the first and foremost concern during a disaster. A few things to consider include:
Workplace evacuation routes and designated meeting points
Employee and customer emergency communication methods
Safety and medical supply station locations
Ways to contact emergency services
#2 – Ensuring the security and stability of your working location
Whether it is a home office, brick-and-mortar shop, a fleet of vehicles, or something else, it's important to maintain the integrity of the place where you conduct business.
You may want to think about:
Technology redundancies for key systems or critical documentation
Lockdown and containment processes
Backup keys, passwords, and emergency business supplies
Special actions to secure hazardous waste, dangerous equipment, and key systems
Data and backup recovery for confidential documents or customer information
#3 – Ensuring business continuity for your customers and employees.
Finally, after securing the safety of your people and your business assets you may want to plan how to minimize the disruption of your business operations to your customers and employees, including having an emergency fund to bridge the gap before disaster relief may be deployed.
Doing so will not only help stabilize the cash flow for your own books but also help provide stability to the community around you. The products and services that you as a small business owner provide are the lifeblood of your community. Furthermore, if you have employees, they will be grateful to know they can still count on their paychecks arriving on time.
Ensuring your business continuity may also afford you the ability to be a leader within your local small business community during your community disaster recovery effort.
Consider how you might need to:
Address unique customer and community needs after a disaster, by changing business hours, service locations, etc.
Provide additional flexibility to your employees as they recover themselves
Outline recovery timelines and any service limitations (or expansions) during the coming days, weeks, and months
Communicate all the above via email, social media, signage, etc.
Set aside an emergency fund to make sure your finances are covered while disaster relief is sorted out.
Keep the disaster recovery plan front of mind and up to date
After considering the risks you face as a small business owner during a disaster, and building a plan to address those risks, all that is left to do is wait, right? Wrong. While it may be tempting to let your disaster recovery plan collect dust in a binder on a shelf until you need it, resist! Instead, set a routine cadence for revisiting your plan. Make sure it still fits your small business needs by creating automatic review touchpoints.
These could be calendar milestones such as the beginning of your fiscal year, quarterly to align with a staff meeting, or before a severe weather season, for example. Touchpoints could also occur at key small business growth milestones such as when you hire a new employee, form a new vendor partnership, or expand your service area into a new location.
It is important to make sure you and any employees have the latest version easily available for review and are properly trained on the processes and contingencies. At the end of the day, when disaster strikes your upfront planning is what allows you to be nimble in your response. Every moment matters. The ability to navigate a crisis more confidently could prove the difference between your long-term business success and failure.
Additional small business disaster planning resources
The information above provides you with a good starting place when designing your small business disaster recovery plan. If you want to continue learning about disaster preparedness and how you can make your small business more resilient during emergencies, check out the links below.
If you have disaster recovery plan questions related to your small business taxes, payroll, or bookkeeping, reach out to a Block Advisors Certified Small Business expert today to start a conversation. Our professionals are available year-round to help you understand how your small business can prepare for or recover from a disaster.
---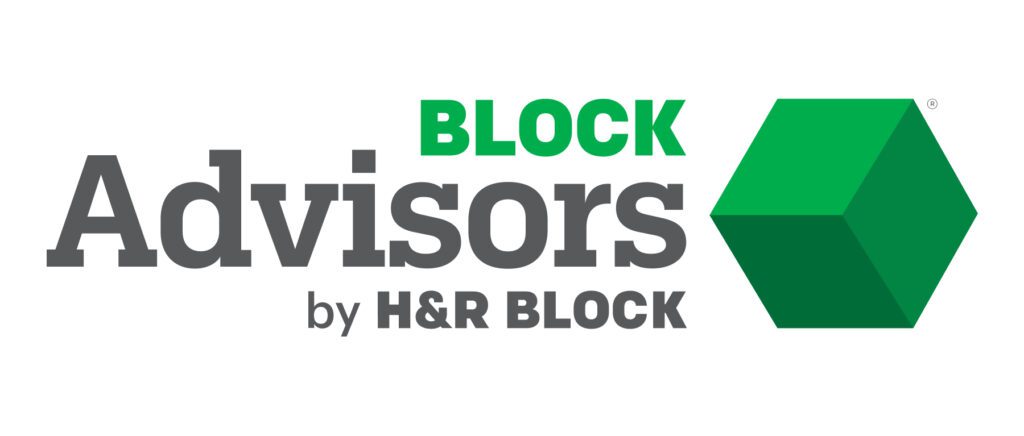 Find tax help in your area.