"It's real now" – small business owner celebrates LLC formation milestone
9 min read
March 31, 2023 • Block Advisors
This Women's History Month, Block Advisors reflects on and honors the contributions of Women entrepreneurs and small business owners. We are proud to showcase the story of Marie Soukup, an entrepreneur from Port St. Lucie, Florida. In this conversation with Marie, we discuss the creation and recent LLC registration of her company, Alpine Point Collective. She shares how she ditched her 9-5 to chase her passion for writing, her perspectives on small business ownership, and how Block Advisors is helping her reach her small business growth goals.
---
Registering your LLC could pay
Potentially save thousands at tax time
What does your company, Alpine Point Collective, do?
Alpine Point Collective is a copywriting, ghostwriting, and editing agency with one goal: elevate brand content. I've worked with a lot of different industries like cryptocurrency, human resources… a bit of everything. It's just me for right now, but I'm looking forward to expanding soon. I started going by that name (Alpine Point Collective) in November of 2022 after officially registering the business through Block Advisors. But I've been freelancing on my own for about 2 1/2 years now.
What lead you to become a freelancer, initially?
The pandemic lead me to becoming a freelancer. I was in a poor work situation and ended up quitting in August 2020. I needed a creative outlet, and I needed a way to make money. I got to thinking about what I could do. I really love writing. I always have. I wrote my first multi-page story when I was like 6! For me, it's been years coming and it felt like, "now is the time to do it my way!" I needed to have my own business. Having more control helps me be happy with what I'm doing. It's going really well so far.
What has surprised you most since starting Alpine Point Collective?
It sounds cliché, but what surprised me most was that once you start your own business, you never really stop working. That was the most surprising for me. Except, I'm doing it not because I'm forced to, but because it is a labor of love. It is a lot, but I love it. I do try to have boundaries. It is one thing I'm still working on. Saying, "6:00 o'clock is the cut-off time. I'm not going to answer another e-mail."
What keeps you motivated on hard days? What keeps you going?
The little girl inside of me from 20 years ago keeps me motivated on hard days. When I was younger, I wanted to write, I wanted to travel, and I wanted to have more opportunities. On the hard days, I may think, "OK, this sucks." But then I remember that I chose this. I could be driving an hour to work in a city. But here I am instead…and I am happy. It's crucial to stay humble and remember what the other side of the fence looks like.
Who have been your biggest supporters on this entrepreneurial journey?
My biggest supporter on this entrepreneurial journey is definitely Todd, my husband. He has been so kind and so supportive, even on my worst days. I also come from an entrepreneurial family, and they have always been there for me. My dad is in his 70s and still working with his business. I've been lucky to be surrounded by people working for themselves who understand what it's like.
When did you start working with Block Advisors? What has it been like doing your taxes with a Block Advisors Tax Pro?
GREAT – that is the word for it. I had been doing taxes with H&R Block for a long time. But I didn't encounter Block Advisors until I needed help with my self-employment taxes, probably a year or two ago. It's a huge weight off your shoulders. You know everything is taken care of and everybody's so kind. The 100% Accuracy Guarantee gives me peace of mind. I chat with my Block Advisors Tax Pro two or three times throughout the year for check-ins and stuff. My Tax Pro gives me great answers to my questions. I never feel like I am left in the dark on topics important to a business owner.
Why did you decide to formally register Alpine Point Collective now?
I decided to formally register Alpine Point Collective now because it's gotten to a point where I work all the time. It started part-time, but now things are more than full-time. My goal is to expand the business – but I can't do it all by myself. It's time to help other people like me. If I can give them a job, it's an entrance into the world of working for yourself. When I first started, I had no idea what I was doing. I flew by the seat of my pants. Formalizing my business came from a desire to grow.
Why did you choose Block Advisors Business Formation to register your business?
I chose Block Advisors to help me register my business after getting a mailer one day talking about their Business Formation tool. My husband said, "We need to think of the business and what you want to do." It was getting to the point where you reach a plateau. I had to go one way or another. I decided I needed to formalize my business to become more professional. I wanted to look more legitimate to the bigger clients I want to work with.
Was it difficult to create your LLC with Block Advisors?
It wasn't difficult at all to create my LLC with the help of Block Advisors. I don't like paperwork. The process of filling everything out and trying to get things structured is a lot. Especially when you're trying to manage running daily business stuff and balancing family time. Working with Block Advisors was seamless, and it was so easy to use – filling out the actual forms took less than 10 minutes. After that, Block Advisors took care of the rest. All said, I spent much less time than I thought I would registering my business. It was all plug-and-play. Everybody told me that creating an LLC was a huge process. I thought, "I don't want to deal with that!" But Block Advisors made it so simple – it was a great value.
What did if feel like once you were "official"?
Once the paperwork went through and I was officially an LLC, it was surreal. It felt like, "OK, it's real now. I'm legit now. I can't pretend." My imposter syndrome kicked in for a minute. But it also felt awesome. It has elevated my business for sure. My husband and I celebrated by going out to dinner and seeing a movie.
Why do you continue to choose Block Advisors to be your small business partner?
It's an easy choice to continue to use Block Advisors as my small business partner because all the things I need are in one place. Using Block Advisors Pros makes everything simple and easy. For decades my dad used H&R Block, I think he still does – and he was a CPA! Every time I use Block Advisors, the people are always so nice.
What is the key to success as a small business owner?
The key to success as a small business owner is determination. A determined mindset is the number one thing a business owner needs. As a freelancer, or as any self-employed person, you need to be determined. I played hockey growing up and sports have always been a huge influence. I learned you either do it or you don't. You can't overthink things or remain stagnant. You must make choices. Aspiring small business owners out there need to be clear about what they want. They need to know what drives them. Because when things are the most difficult, it's your mindset and confidence that gets you through.
If you could time travel to give yourself advice when you started, what would you say?
If I could time travel, and knowing what I know now, I would tell myself to stop freaking out so much. When you first start working for yourself, everything is on your own. Nobody else is telling you what to do. It's all on you. I put so much pressure on myself because I wanted to be perfect. Looking back, I would tell myself to just accept that I'm going to make mistakes. There are going to be clients that don't work out. I've done several things that I think, "Wow – I can't believe I did that."
It's one of those things where we spend so much time anxious and worrying because we want to look good. Especially, when just starting a business – it's all about presentation and how you look. But people respect and love when you are authentic. Saying, "I'm sorry I made a mistake" can make you more credible as a business owner. Clients respect you more when you take ownership of your mistakes.
Where do you want to be in 5 years? What does Alpine Point Collective's future look like?
In 5 years, I hope Alpine Point Collective is a full agency and that I've transitioned from being a writer to focusing on ownership and mentoring my employees. I think it would be cool to work with a big company like Nike and do some of their marketing. I also want to help teach others writing and editing. I'd love to see Alpine Point Collective become not just an agency, but also an online learning center.
What do you want your community to know about what you do?
I want to tell my community and everyone who supports me – thank you and I love you! I work with so many clients. I am thankful for each and every one of them. To people who are thinking of going to work for themselves I say – just do it! Make a plan to move away from your 9-5 job, even if it means working part-time for a while. Don't say no to your dreams if they seem impossible. If you really want something, it can be done.
---
To learn more about Marie's copywriting, editing, ghostwriting, and virtual assistant services visit Alpine Point Collective.
Block Advisors, a part of H&R Block, has small-business-certified tax pros available in-person and virtually to assist with your small business needs. With tax preparation, payroll, and bookkeeping, and business formation tools and services we can help you navigate life as a small business owner. Set up an appointment with a Block Advisors expert to find out what products are right for you!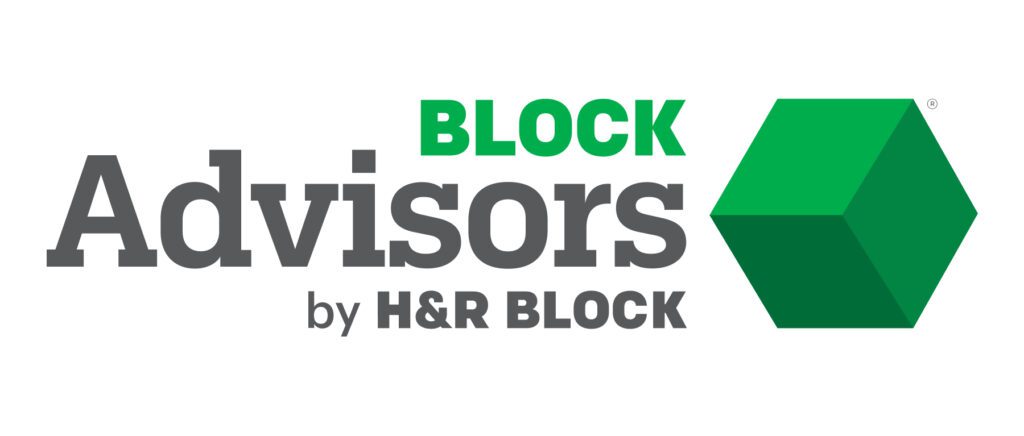 Find tax help in your area.