Structured for success: Black business owners shine at 2023 Black Enterprise Disruptor Summit
5 min read
June 05, 2023 • Block Advisors
Innovators seized the chance to learn vital info on taxes, bookkeeping & payroll, and business formation.
---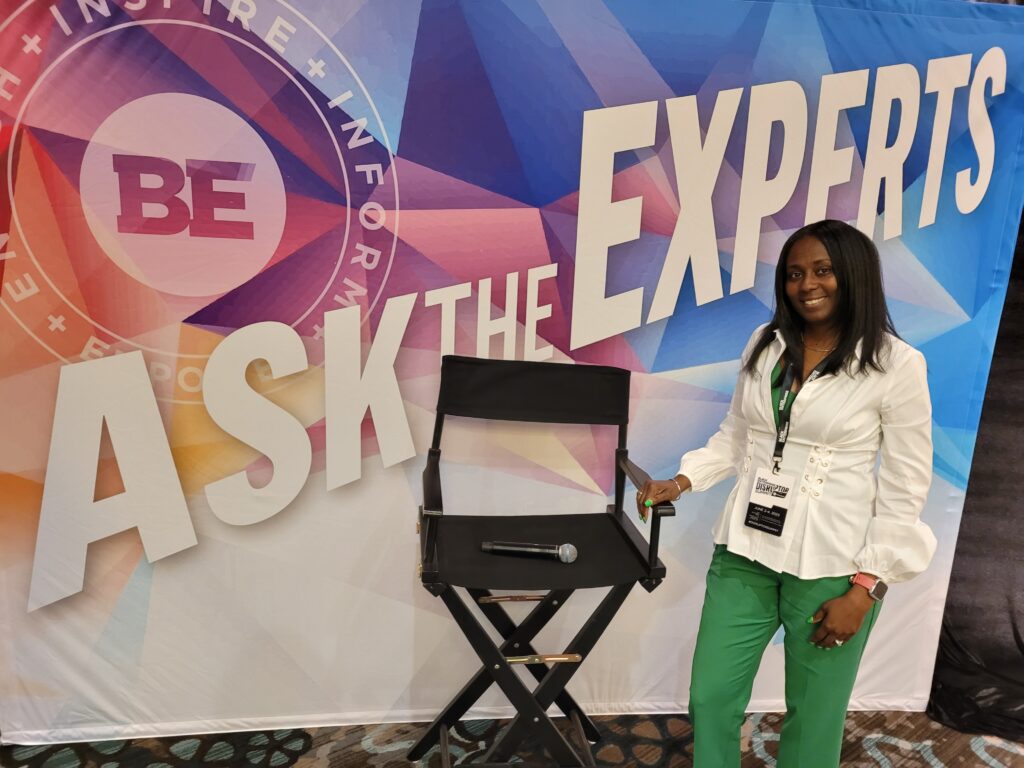 It's Saturday, June 3, and the Grand Hyatt Hotel Buckhead Ballroom in Atlanta, Georgia is buzzing. The space is filled with entrepreneurs attending the 2023 Black Enterprise Disruptor Summit. Half of the ballroom is devoted to one-on-one business coaching sessions. Owners and experts talk together, discussing the challenges and opportunities faced, as they strategize on how to make the next best move.
On the other side of the space, dozens of chairs surround a single elevated director's stool sitting in front of a colorful "Ask the Experts" backdrop. Entrepreneurs and innovators have already started to filter in, eager to snag seats with the best views. Off to the side, Latasha Randle inspects the crowd, nodding and saying to herself, "This is going to be a good group."
Sharing first-hand wisdom and industry expertise
Randle, a Strategy & Small Business Program Manager at H&R Block, is attending as an ambassador and speaker. Block Advisors by H&R Block is sponsoring the Black Enterprise event. As part of this effort, Randle had the opportunity to provide her Block Advisors expertise and perspective to Summit attendees.
Randle's history of entrepreneurial ventures gave her a unique perspective to share with the crowd. In addition to her work at Block Advisors, Randle is also a small business owner. On evenings and weekends, she can be found designing new products for Black by Design, LLC. As the company's owner and operator, she creates custom apparel to celebrate the Black experience.
However, at the Disruptor Summit, Randle shared one of her earlier experiences with another company as a cautionary tale. "My first business was in wedding planning. I started it with a friend. We didn't have a partnership agreement or separate business accounts. Nothing like that." Randle explained how, looking back, the lack of structure or formality in her business was a big risk. She encouraged session-goers to be intentional from the start when thinking about how to structure their business entity.
Randle went on to share the differences between an LLC and a corporation, clarify how electing to become an S Corp may offer some businesses a chance to maximize their tax position and explain the importance of getting tax help year-round from an expert specializing in small business. She also fielded questions from the audience to answer their pressing concerns.
One entrepreneur asked when the right time was to get an Employer Identification Number (EIN). Another asked about the tax benefits of keeping multiple related businesses under one brand umbrella versus splitting them apart. Another innovator seeking to grow their company asked how to know when to start outsourcing their bookkeeping and payroll work to a contractor. Randle's expertise gave the audience valuable perspectives to take away.
Together we rise – uplifting the small business community
Helping others succeed is a core driver for Randle. "A recent study by Block Advisors showed that Black small business owners, especially female founders, have an uphill journey when it comes to accessing capital and mentorship," said Randle, referencing results from the most recent Small Business Resilience survey conducted in April 2023. "That is why I am so passionate about helping others learn from my experiences and expertise. I want to help new entrepreneurs build a strong foundation to grow their business and achieve their wildest dreams."
At the Disruptor Summit, Randle was in good company as one of an impressive lineup of inspiring and empowering speakers. Others included Pinky Cole, Founder of the booming lifestyle and food brand Slutty Vegan, Arlan Hamilton, Founder of Backstage Capital, Angelica Nwandu, Founder and CEO of The Shade Room, Tisha Thompson, and Founder and CEO of LYS Beauty. In addition to the speakers, the event also included a pitching competition, business networking mixers, mentoring sessions, and Black-owned food truck options for lunch. The event drew hundreds of Black entrepreneurs from across the country to receive feedback, get inspired, and connect with other innovators.
Latasha's Small Business Musings
Miss the event? No worries. Read on for the top 5 takeaways from Latasha's session:
Identify the best structure for your business as soon as possible and know the differences between business entities (ex. LLC) and business tax structures (S Corp, C Corp, Partnerships, etc).
When you make the decision to outsource taxes, bookkeeping, payroll, and other business functions, connect with an expert who understands the unique complexities of your industry and business.
Getting a federal Employer Identification Number may help protect your identity and keep your personal financial information secure.
Every little bit adds up when it comes to tax deductions. Find a system that works for you to keep track of every cent to maximize your outcome later at tax time.
Always keep the future in mind. Decisions you make today regarding your taxes, bookkeeping, payroll, and business registration have the potential to limit or enhance your company's growth down the road.
---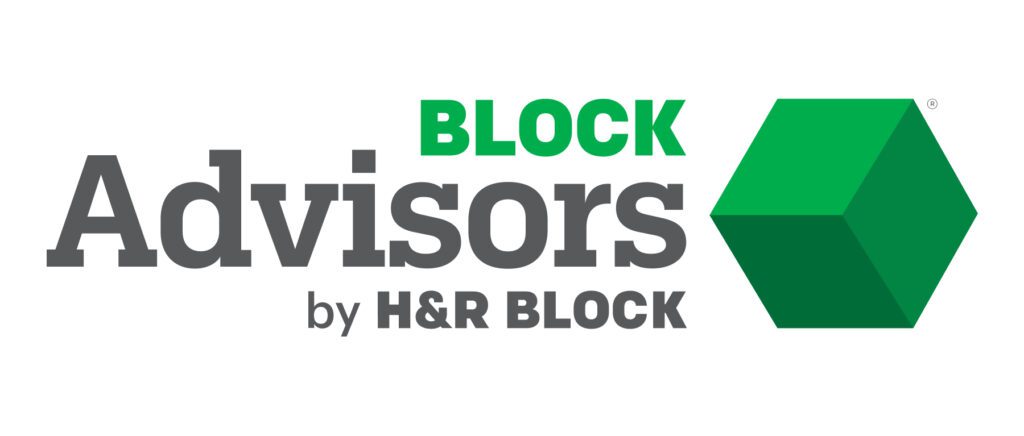 Find tax help in your area.