Block Advisors champions Startup Crawl showcasing KC innovation
8 min read
June 15, 2023 • Block Advisors
On Friday, June 9 Block Advisors hosted the return of the Startland News Startup Crawl in the lobby of the H&R Block world headquarters in Kansas City, MO. The iconic elliptical building was one of three stops for the event, which invited 50+ startups to showcase their organizations to more than eight hundred attendees. Walk the route of the Startup Crawl below. Keep reading for the stories of three innovative small businesses featured at the H&R Block stop!
Local bands, food pop-ups, and drink stands joined the startups at each stop. Crawlers had plenty to do and see as they made their way from Spark KC through PNC Plaza to H&R Block, before wrapping up their evening at Blade & Timber.
This year's iteration of the Startup Crawl marked the much-anticipated return of the event. The last one was held in 2019 – before the pandemic threw the brakes on in-person gatherings.
Austin Barnes, lead organizer of the event and executive editor of Startland News, shared, "It's been almost four years since we've been able to host our community in this way. Response to our rebooted version of Startup Crawl was overwhelmingly positive."
The event was dreamed up by Startland News, a digital daily business news publication centered in Kansas City and founded in 2015. The niche outlet reports on regional and global news, focusing on entrepreneurship and innovation topics. It operates as part of the Startland nonprofit.
Block Advisors by H&R Block was a key sponsor of the 2023 Startland Crawl. Block Advisors and H&R Block supports Startland as part of their commitment to building the small business ecosystem and providing resources for entrepreneurs and small business owners.
Read on to learn more about three of the organizations that were present at the H&R Block location during the Startup Crawl!
---
3502 Gillham Rd, Kansas City, MO 64111
La'Nesha Frazier's favorite way to decompress after a stressful day at work always included a glass of wine and a good book. "She couldn't find a location to suit her needs and we both know you can't bring wine into a library," La'Nae Robinson, Frazier's sister and co-founder, laughed. She continued, "Her desire to start the business was driven out of necessity. She needed a place to take a break between work and home life."
After months of sitting on the idea of creating a read-and-sip business, Frazier and Robinson finally decided to take the plunge together in May 2019. Bliss Books and Wine initially made pop-up appearances at various events around the Kansas City area. As they were about to host their fourth pop-up, COVID-19 shut the world down.
The halt of in-person events forced the founders to find a creative path forward. "We pivoted by moving everything online. We launched the website and started having online events." Robinson explained. Their entrepreneurial agility paid off. The company persisted through the pandemic to open its first brick-and-mortar location in February 2023.
Bliss Books and Wine's multi-generational clientele skews heavily toward women, reflecting the demand to find community and a place to recharge. Since opening, the storefront has become a hub of connection and growth. "We do lots of local author events – readings, signings, book release parties. Our book club also meets at the store on the first Wednesday of each month and other clubs, like InnovateHer KC, use the space too. We've even hosted a fashion show, birthday parties, and bridal showers!" said Frazier.
A founding principle shared by both sisters was to create a community gathering spot. Robinson continued, "We're here to provide a safe space for people to come in and be themselves, whether that means curling up with a book in the corner or meeting up with friends to celebrate. It's a place for the community to come in."
---
1066 W Santa Fe St, Olathe, KS 66061
Founded in 2020, Brown Suga* is a family affair fueled by connection and joy. The startup's secret recipe to success is held by Reba Paul and her two daughters, Ebony Paul and Asia Lockett. Originally, their inspired baked goods could only be found if you were lucky enough to catch them at a pop-up event. Then they expanded to wholesaling their tasty treats to retail locations, including The Chopping Block, H&R Block Headquarters' cafeteria.
After tremendous growth in both their event and wholesale business, they decided to make a big move. On May 11, 2023 the company opened its first brick-and-mortar location to the public, significantly expanding back-of-house production facilities in addition to creating a customer-facing retail space.
Brown Suga* benefits from its multigenerational leadership structure that captures both the wisdom of experience and innovation of youth. Paul shared, "I've been self-employed for as long as I can remember. Brown Suga* was Ebony's brainchild. In 2020 she left the corporate world and started baking. When Asia's daycare closed because of the pandemic, she joined. I tasted the cookies one day. They were so good I told Ebony and Asia they had to sell them!"
At first, the sisters were content to keep their creations low-key. But Paul struck a deal with her daughters. "I told them to make me some samples to hand out. I made them agree that if those samples turned into orders, we'd make it a business. Every last sample turned into an order!"
For the family-run company, the rest is history. Paul shared her personal favorite cookie: the double chocolate – a chocolate cookie dough studded with big chocolate chunks. On Friday, Startup Crawl attendees had the chance to try that cookie and many other varieties, including seasonal favorites such as the S'mores cookie with chocolate and marshmallow and the Sweet & Salty cookie with caramel and pretzels.
---
511 Delaware St., Lower Level B, Suite 50 KCMO 64105
The AI Hub is an art incubator that seeks to holistically support both the business and creative aspects of entrepreneurial artists. It is an all-inclusive one-stop shop for diverse individuals to connect, develop their skills, and have fun while reaching their goals. Co-founded by Taylor Burris and James Spikes III, the AI Hub includes collaborative co-working spaces, a photography studio, a digital design lab, an audio recording studio, and an apparel design studio accessible through a variety of membership levels.
The AI Hub was a spinoff venture for Spikes and Burris. "We started our parent company, IRIS Creative Project Agency, in 2021. It wasn't easy. We reflected on the challenges we experienced and noticed our fellow creative entrepreneurs having similar difficulties. We were all struggling to find success because of barriers in startup costs, access to space, and general opportunities to network with the community," Burris explained. Spikes added, "In 2022 we started the AI Hub to bridge this gap, providing access to equipment, educational resources, and paid jobs out of our space in the River Market."
AI Hub's founders are insistent on serving all creative entrepreneurs, including those who may not currently be in the financial position to afford membership fees. Burris commented, "We are working with sponsors to fund artists' memberships so they can access the opportunities to succeed at the AI Hub."
Burris and Spikes encourage creatives to think big when dreaming of their future. "Don't limit yourself. You never know what is to come. The world is limitless – you can create the world you want to see," said Spikes. Burris followed, "We could have never imagined we'd be working with the KC Streetcar, Art in the Loop, and so many other incredible organizations supporting the growth of local creatives."
Over the past year, the organization has built significant momentum. "We have grown so quickly in one year. Now we're seeking new partnerships to provide additional equipment, computers, and resources to our growing member pool," Spikes enthusiastically added. The company is gearing up to celebrate its anniversary with a 1 Year Celebration Party on June 24. Reach out directly to learn how you can get involved and contribute to their startup ecosystem.
---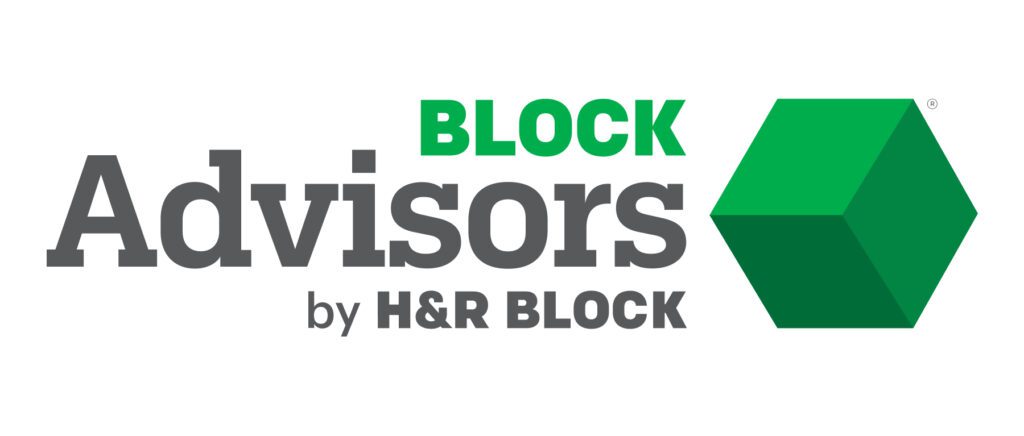 Find tax help in your area.