A guide to raising capital as a small business founder
5 min read
April 07, 2022 • Block Advisors
There was a time when anything that ended in "dot-com" would pique the interest of venture capitalists and private investors—even family members and friends. While some startups burned through cash quickly, others built the beginnings of the successful business landscape we see today.
Today, business founders seeking funding must prove that there's a market and an audience and a pretty darn good chance of success before they get funding.
If traditional funding avenues aren't available to you, there are creative alternatives that have popped up in the years since the tech bubble. Read on as we explore the many avenues of how to raise capital for a startup.
Streamline your small business books
Small business bookkeeping for up to 50% less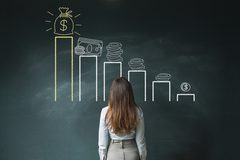 How to raise capital
There are many steps involved in raising capital for your business venture. But, before, during, and after pursuing capital from outside sources, you should be mindful of special nuances in each step.
1 – Draft a business plan:
When small business entrepreneurs are seeking funds, it should always start with a business plan. A business plan is an essential tool to outline a roadmap for your company and tell a story to potential investors. A business plan should include the following elements:
Audience/customer base
Business structure
Company description
Employee plan
Financial predictions, including existing financial statements
Goals
Growth plan
Market analysis
Marketing strategies
Mission
Product/service details and market differentiation
2 – Get your financial reports in order:
A task you'll have to undertake early on is creating an optimistic yet realistic financial projection. You can use the models included with your business plan template or consult with a financial advisor. It's one thing to plug numbers into a spreadsheet, but another to understand why a particular table is important, and what it will say to potential funding sources. Certainly, you should also consult with a trusted bookkeeper, as accurate and up-to-date historical books is also critical to having a financial lens on your business to raise capital. Need a trusted source for bookkeeping? Schedule a free bookkeeping consultation.
Prospective investors will certainly want to see these numbers. In addition, you want to be sure that you also have:

A compelling story
A simple problem/solution/benefits narrative
A concrete understanding of your market and your potential customers
Absolute confidence in your mission and your goals
If you've got a year of business under your belt, certain tax-related financial documents, such as a profit and loss statement or balance sheet, may be helpful in demonstrating your business financial health.
Did you know you can receive a P&L statement as part of your tax prep with Block Advisors? Learn more about Block Advisors small business tax services.
3 – Understand the differences between funding sources:
Your funding could come from a range of sources. Let's dig into a few of the popular startup capital sources for small businesses:
Can you request money from friends and family?
Yes, you can borrow money from friends or family to finance a new business venture but do so cautiously. Taking money from close contacts adds complexity that doesn't exist with other types of small business financing sources. If you borrow money from friends and family, you should approach it like any other business transaction—in writing with specific repayment terms.
How does crowdfunding work?
Crowdfunding is a popular way to raise money for startups and small businesses. Its basis is using online websites to source third-party backers. It's growing in popularity because it's often an easier alternative for founders to acquire cash quickly. 
Can you get funds from an angel investor?
An angel investor is a private investor who helps finance a startup or small business in exchange for equity in the company. Angel investors use their own net worth to fund the startup.
What is venture capital?
If you're wondering how to get venture capital funding for your startup, you should understand the definition first. Simply put, venture capital is a type of funding source that usually is part of a large venture capital firm. Venture capitalists invest money in startup businesses in return for company equity.
Where else can you look as you're raising the funds?
You have multiple options for raising the funds for your small business. Pursue the financial sources that work for your business, and don't get discouraged if one doesn't work out. Frankly, you're not going to win over every investor you pitch to. Prioritize your search. Spend time and energy exploring realistic possibilities. Don't wear yourself out chasing an unlikely investment firm, big as their bankroll may be.
If you're looking for more guidance, the U.S. Small Business Association can help. They work with lenders to provide loans to small businesses. It sets guidelines for loans made by its partnering lenders, community development organizations, and micro-lending institutions.
4 – Determine the amount you need:
Figure out how much you want to request from an investment source. Think about the following questions as you come to a number:
How much can you pay back?
How long do you need the money for?
Where will you get the funds from?
What are your future financing needs?
5 – Work on your pitch:
Your pitch will be the bread and butter of your success in raising capital. As you develop your pitch, consider if you're overwhelming your potential investors with too much, too little, or the wrong kind of information.
Tax nuances when considering how to raise capital for a startup
When you acquire funds from outside sources, it's likely there will be tax implications. If small business tax isn't in your wheelhouse, let us help. At Block Advisors, we have experienced tax pros to help you with your small business taxes.
Learn more about common tax questions when starting a new business.
Block Advisors small business services
Working with Block Advisors for tax and bookkeeping can organize your finances and help make raising and managing capital easier when you're ready. A la carte or all together, Block Advisors can help you with bookkeeping services, payroll, and small business tax preparation so you can get back to what you love.
---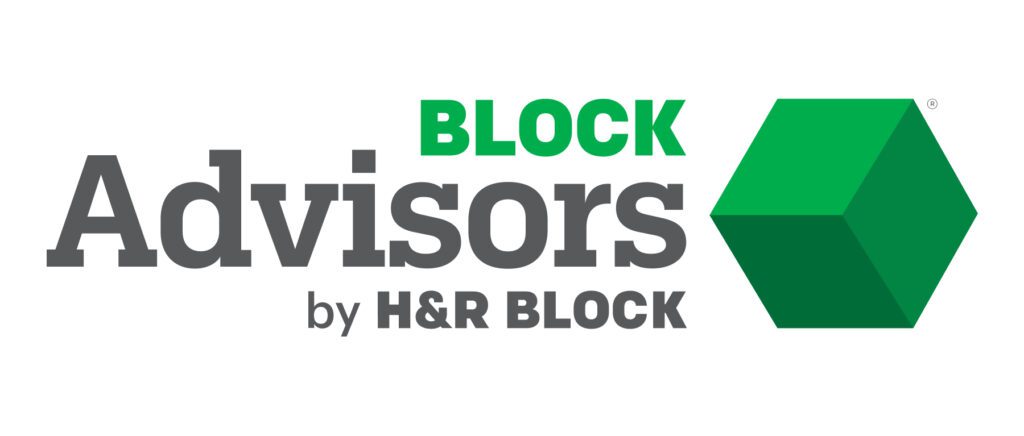 Find tax help in your area.