Turning a hobby into a small business | Part 5 – Plan to succeed
7 min read
May 29, 2023 • Jamil Khan, Chief Strategy and Small Business Officer
Reflecting on the Small Business Month, Jamil Khan, Chief Strategy and Small Business Officer at H&R Block, concludes his five-part series that guides future entrepreneurs on things to consider when transforming a hobby into a small business. Just joining the discussion? Don't miss the other articles in this series from Jamil.
Block Advisors by H&R Block is honored to support Small Business Owners all year round. Our friendly experts provide affordable tax, bookkeeping, payroll, and business formation expertise and tools year-round, backed by our Block Advisors guarantees.
---
Put a good small business plan on paper – envision your success
As I wrap up this series, I want to review the important topics we've covered up to this point. I started by defining the line between a hobby and a small business. Then I discussed registering a new business, building a support squad, and maximizing your small business tax position – now what?
Today, I'm going to share one more crucial action step to take in your early days as a small business owner – plan, plan, plan.
Many transitions to full-time business status happen when the company is experiencing a high level of growth. Whether the growth was sudden and unexpected, or anticipated – if it were me, I'd be sitting down ASAP to get my business goals, strategic plan, and timelines on paper.
When you make the shift from hobbyist to full-time small biz professional, I believe it's a good idea to take a holistic look inside and outside of your business. I suggest considering pulling back to a bird's eye view to inspect your business and the environment it operates in through activities such as market research and a competitive analysis. Give yourself ample time. Head out to your favorite coffee shop or barricade yourself in your home office – it doesn't matter where you are. Pick somewhere you can think and dream.
Year-Round Small Business Tax Planning
Get expert help with your business tax strategy all year.
One way to start is by conducting a SWOT analysis – "SWOT" is an acronym which stands for Strengths, Weaknesses, Opportunities, and Threats. Strengths and weaknesses are internal aspects of you and your company, while opportunities and threats are external forces in the environment. This useful assignment will help you think through many facets of your new small business. Keep reading for a walkthrough of the analysis process.
Strengths: Start by brainstorming a bulleted list of you and your business's internal strengths that might give it an advantage over the competition.
Weaknesses: Then, list out your and your company's internal weaknesses that may need remediation with education or extra resources.
Opportunities: Next, consider all the external opportunities that your company is uniquely positioned to benefit from and add bullets for those items.
Threats: Finish by outlining any external threats that may potentially disrupt your company's continued growth.
When I conduct a SWOT analysis, I carefully consider each category. I reflect on how I can minimize the bad and maximize the good. Then, I dive deeper into each section and rearrange it using the four-quadrant prioritization method. I assign each bullet point within a section to one of the following headings:
Quadrant I: Urgent and important
---
Quadrant II: Not urgent, yet important
Quadrant III: Urgent, but not important
---
Quadrant IV: Not urgent, not important
I urge you to observe what falls into each region. As a new small business owner, you're probably already acutely aware of your resource limitations – especially when it comes to time. Dividing each section of your SWOT analysis into these quadrants may help you. It can help provide perspective on what actions to take now (Quadrant I) versus what can wait or be outsourced (Quadrants II & III), or what maybe doesn't need to be addressed at all (Quadrant IV).
Once you've finished the task of inspecting your business and the environment it is operating in from multiple angles, jump right into building out the framework of your small business plan using a "lean business model canvas". The lean business model canvas is a tool to help you put some meat on high priority "bones" of your final business plan. These areas may include:
Key Partnerships
Key Activities
Key Resources
Value Proposition
Customer Relationships
Customer Segments
Communication Channels
Cost Structure
Revenue Streams
Another key step is to define your break-even point as a company. That is – when your sales revenue equals your sales costs. This milestone marks the company's turn toward profitability – a good excuse to put on your party hat and celebrate! It can also help you understand if you have enough startup money in the bank or if you need to take another look at your budget and reassess your business launch timeline. Doing this can also help when you decide to develop a a small business financial plan.
I want you to understand that knowing your break-even point equips you to make better decisions – including timing the choice to leave previous employment and give your dream a go. The Small Business Administration's Break Even Point calculator is a useful tool to start with.
Take what you've outlined in the above sections and draft the first version of your full business plan. A traditional business plan tells you, and the entire world, what you want your business to be and what its mission statement is. It is a fantastic compass to help keep you on track and to provide credibility. Sections widely recommended to include in your business plan template are:
Executive Summary

Company Description

Target Market Analysis, Target Customer Analysis, and Industry Outlook

Organization Chart, Legal Structure, and Management Team Plan

Service/Product Description

Sales & Marketing Plan

Funding Requirements

Financial Plan and Financial Projections

Supporting Document Appendix
Don't get too hung up on everything being perfect in your first draft. Messy is fine. Unknowns are ok. Just get something down as a starting point. You will probably need several rounds of revisions. Get outside opinions on your small business idea and business plan template as it forms from people you trust to give honest feedback.
Keep pushing forward knowing that, at the end of the day, your small business plan is a living, breathing document. I recommend you revisit your business plan routinely to address environmental changes and incorporate new learnings – things that may help you determine whether to stay the course or pivot.
The bottom line – diligent planning paves the path to success!
As I conclude this series, I sincerely hope that the resources I shared have provided you with valuable insights as you embark on the journey of small business ownership. Though facing challenges is inevitable, I believe that entrepreneurship can be a very rewarding path to take. As you go forth to make an impact on your community with your small business, I, and all Block Advisors Small Business Experts, are in your corner with tax, bookkeeping, payroll, and business formation resources and tools to help you. We are proud to stand by you and cheer you on as you grow your small business.
---
Jamil Khan is the Chief Strategy and Small Business Officer for H&R Block, including Block Advisors. In this role, Khan is responsible for helping to identify and lead the company's strategic development and growth opportunities and generate value for stakeholders as it continues to disrupt the tax preparation industry and expand its services.
Khan has more than two decades of experience leading strategy for companies ranging from technology companies to Fortune 100 brands. He has worked on multiple merger and acquisition integrations, defined growth strategies, managed product development and P&Ls, and restructured lagging business units.
He holds an MBA from Harvard Business School and a bachelor's degree in chemistry from University College London.
---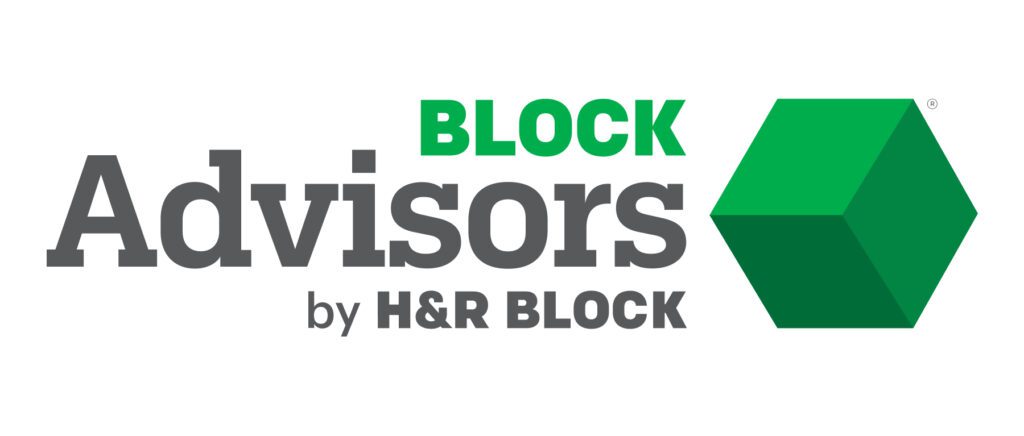 Find tax help in your area.