Turning a hobby into a small business | Part 2 – Business registration
5 min read
May 08, 2023 • Jamil Khan, Chief Strategy and Small Business Officer
To celebrate Small Business Month, Jamil Khan, Chief Strategy and Small Business Officer at H&R Block, is sharing a five-part series to guide future and new entrepreneurs on what they need to know when transforming their hobby into a small business. If you missed part 1 last week, you can catch up here: The Big Leap: Turning Your Hobby into a Small Business | Part 1.
---
The pros and cons of registering your new small business
For the second installment of my Small Business Month series, I'm pleased to explore the importance of registering your new small business. Last week, I shared a sobering stat: only about half of all businesses survive to celebrate five years. As a small business advocate, this deeply concerns me, but there is a bright spot.
According to the Small Business Administration (SBA), your small business's odds of survival don't seem to be overly impacted by the industry you operate in or the state of the economy when you start. So, in this regard, the playing field is level for all new entrepreneurs.
However, one step you should take could give your business a leg up from the start and even protect YOU, should your new business hit hard times. So, today, I'm here to highlight business registration.
It Could Pay to Register Your Small Business
Get started in just 10 minutes with our Business Formation services
Now, technically you don't have to register your small business. But I've seen countless small business owners regret not taking this key step at the start. Some cons of not registering? By delaying or forgoing registering your business, you may not have access to certain personal liability protections or tax benefits. Some pros? Registration can enhance your small business owner experience and may provide a much-appreciated separation between your personal and business assets, should things go downhill.
Two important factors in determining how you register your small business are location and business structure. There are many options, and the required documents vary between registration types and states. Some of the terms you may see include Sole Proprietorship, Partnership, Limited Liability Company (LLC), C Corporation, and S Corporation.
If you're unsure what registration path is best for your business situation, I suggest talking to a professional to learn more. I hesitate to get too promotional, but I always recommend checking out the Block Advisors Business Formation tool which allows you to start the process of forming your business in under 10 minutes. I oversaw the development of this resource and can attest to its ease of use and value. Furthermore, I deeply trust our Block Advisors experts to work with you in person or virtually to help you understand the tax implications around business formation.
It is important to make a carefully considered registration decision and Block Advisors can help you figure out your next move once your business is formed. While it's possible to sort internet facts from fiction with some careful studying, make sure the sources you rely on are reputable and trustworthy if you decide to go forth on your own.
What do you do once your business is registered? Celebrate! One small business owner shared that it was the moment her business felt "real." I'm a big believer in taking a second to soak in big moments and your business's anniversary is one. So, throw on a party hat, tell your friends, and revel in your accomplishment before getting back to work.
I believe you'll find the peace of mind and benefits you get from registering your business to be a valuable step in preparing your small business to thrive. Additionally, you may find that registering your business gives you added credibility with your customers. If you register early on in your small business journey, you set a strong foundation for your future success.
The bottom line – don't let business registration intimidate you
So, consider doing a little extra paperwork to give yourself the best shot possible at seeing your small business reach its fifth anniversary, and beyond. And don't forget – if you want to make the business registration process easy, Block Advisors is here to help with its Business Formation tool. It is a service that can help you save time, form your business with confidence, and even potentially help you secure valuable tax savings!
During Small Business Month, and all year round, Block Advisors by H&R Block is honored to champion Small Business Owners and provide resources to help them achieve entrepreneurial success. Our friendly experts provide affordable tax, bookkeeping, payroll, and business formation expertise and tools 365 days a year, backed up by our Block Advisors guarantees.
---
Jamil Khan is the Chief Strategy and Small Business Officer for H&R Block, including Block Advisors. In this role, Khan is responsible for helping to identify and lead the company's strategic development and growth opportunities and generate value for stakeholders as it continues to disrupt the tax preparation industry and expand its services.
Khan has more than two decades of experience leading strategy for companies ranging from technology companies to Fortune 100 brands. He has worked on multiple merger and acquisition integrations, defined growth strategies, managed product development and P&Ls, and restructured lagging business units.
He holds an MBA from Harvard Business School and a bachelor's degree in chemistry from University College London.
---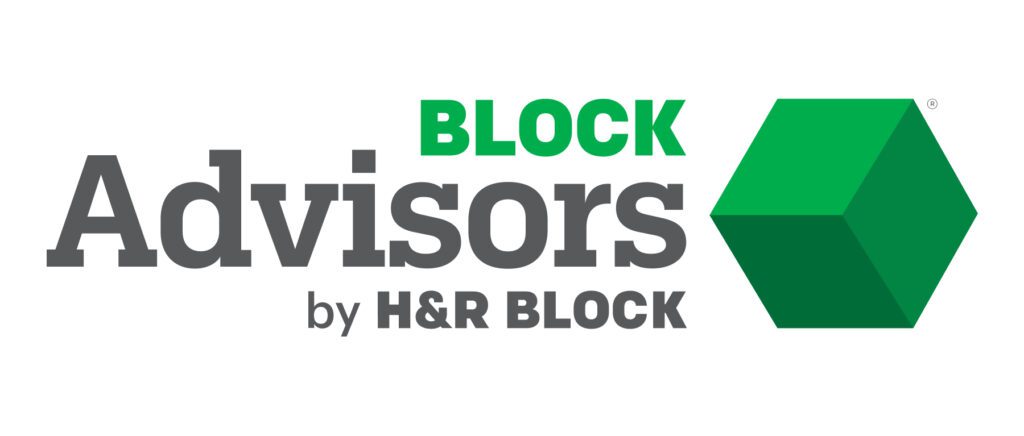 Find tax help in your area.