How to Write a Business Plan Step-By-Step
8 min read
October 31, 2023 • Block Advisors
QUICK ANSWER:
A business plan outlines your business's goals, services, financing, and more.
Business plans vary in length and complexity but should always include an explanation of what your business will do and how it will do it.
Business plans serve as a guide for business owners and employees and are key to boosting investor confidence.
---
Whether you're a serial entrepreneur or just getting your first small business idea off the ground, creating a business plan is an important step. Good business planning will help you clarify your goals and objectives, identify strategies, and note any potential issues or roadblocks you might face.
Not every business owner chooses to write a business plan, but many find it to be a valuable step to take when starting a business. Creating a business plan can seem daunting and confusing at first. But taking the time to plan and research can be very beneficial, especially for first-time small business owners.
If you want to learn how to create a business plan or if you feel you just need a little business plan help, read on!
What is a Business Plan?
A business plan serves as a comprehensive document that outlines your business's goals, services, financing, leadership, and more details essential to its success. Think of the plan as the who, what, and why of your new business:
Who are the major players in your business?
What goods or services do you offer and why are they important?
Why are you in business and why should customers choose you?
Business plans can range in complexity and length, but, at their core, all plans explain what the business will do and how it will do it. A business plan serves as a guide for business owners and employees and should boost investor confidence. Some important advantages of business plans include:
Shows investors you have an in-demand product or service, a solid team to achieve business goals, and the potential for growth and scalability.
Increases the likelihood of securing a business loan, locking in investments, or raising capital. >>Read: A Guide to Raising Capital as a Small Business Founder
Helps recognize partnership opportunities with other companies.
Identifies and defines competitors within your given industry.
Looking for an examples of a successful business plan? Check out the SBA's business plan page for walkthroughs of different business plan outlines.
How to Write a Business Plan: 10 Simple Steps
Starting with a blank page is undoubtedly intimidating. So, begin with a structured business plan template including the key elements for each section. Once your outline is complete, it'll be time to fill in the details. Don't worry, you'll know how to write a business plan in no time. We've broken each section down to help you write a business plan in a few simple steps.
1. Brainstorm and Draft an Executive Summary for Your Business Plan
This will be the first page of your business plan. Think of it as your business' written elevator pitch. In this high level summary, include a mission statement, a short description of the products or services you will be providing, and a summary of your financial and growth projections.
This section will be the first part people read, but you may find it easier to write it last. Writing it after building out the rest of your plan may help you condense the most important information into a concise statement. You'll need to streamline your thoughts from the other sections into a one page or less summary.
2. Create a Business Description
In this next section, describe your business. Add more specific details than the executive summary. You should include your business's registered name, the address of your business's location, basic information about your business structure, and the names of key people involved in the business.
The company description should also answer these two questions:
Who are you?
What do you plan to do?
Explain why you're in business. Show how you are different from competitors. Tell investors why they should finance your company. This section is often more inspirational and emotional. Make sure you grab the reader's attention. The goal is to get them to believe in your vision as much as you do.
What business structure is right for my company?
Answer these six questions to help you find your fit
3. Outline Your Business Goals
This section should serve as an objective statement. Explain what you want to accomplish and your timeline. Business goals and objectives give you a clear focus. They drive your business to success, so dream big. Include objectives that will help you reach each goal. Don't forget to make your goals and objectives SMART – that is, they should be:
Specific | Measurable | Attainable | Relevant | Time-bound
4. Conduct and Summarize Market Research
Next, outline your ideal customer with some research. Do the math to estimate the potential size of your target market. Make sure you are choosing the right market for your product, one with plenty of customers who want and need your product. Define your customer's pain points. Explain your expertise in relation to the market. Show how your product or service fills an important gap and brings value to your customers. Use your findings to build out a value proposition statement.
5. Conduct a Competitive Analysis
In a similar way, you'll also want to conduct and include a competitive analysis. The purpose of this analysis is to determine the strengths and weaknesses of competitors in your market, strategies that will give you a competitive advantage, and how your company is different. Some people choose to conduct a competitive analysis using the SWOT method.
6. Outline Your Marketing and Sales Strategies
Your marketing sales strategy can make or break your business. Your marketing plan should outline your current sales decisions as well as future marketing strategies. In this section, you should reiterate your value proposition, target markets, and customer segments. Then, include details such as:
A launch plan
Growth tactics and strategies
A customer retention plan
Advertising and promotion channels (i.e. social media, print, search engines, etc.)
7. Describe Your Product or Service
By this point, your products or services have probably been mentioned in several areas of the business plan. But it's still important to include a separate section that outlines their key details. Describe what you're offering and how it fits in the current market. Also include details about the benefits, production process, and life cycle of your products. If you have any trademarks or patents, include them here. This is also a good time to ask yourself, "Should my plan include visual aids?"
[Read More Must-Have Tips to Start Your Small Business]
8. Compile Financial Plans
Financial health is crucial to the success of any business. If you're just starting your business, you likely won't have financial data yet. However, you still need to prepare a budget and financial plan. If you have them, include income statements, balance sheets, and cash flow statements. You can also include reporting metrics such as net income and your ratio of liquidity to debt repayment ability.
If you haven't launched your business yet, include realistic projections of the same information. Set clear financial goals and include projected milestones. Share information about the budget. What are the business operations costs? Ensure you are comprehensive when considering what costs you may need to prepare for.
9. Build a Management and Operations Plan
Identify your team members. Highlight their expertise and qualifications. Outline roles that still need to be filled now to establish your company and later as the business grows. Read More: 8 tax steps to take when hiring employees >>
Include a section detailing your logistics and operations plan. Consider all parts of your operation. Create a plan that provides details on suppliers, production, equipment, shipment and fulfillment, and inventory. This shows how your business will get done.
10. Create an Appendix – A Place for Additional Information and Documents
Lastly, assemble an organized appendix. This section can contain any other relevant information a reader might need to enhance their understanding of other sections. If you feel like the appendix is getting long, consider adding a table of contents at the beginning of this section. Appendices often include documents such as:
Deeds
Licenses and permits
Receipts
Bank statements
Contracts
Resumes of key employees
Equipment leases
How to Create a Business Plan: The Bottom Line
A business plan helps you identify clear goals and provides your business direction. Many small business plans are 10-20 pages in length. But as long as the essentials are covered, feel empowered to build a plan that works for you and your company's needs. Creating a business plan will help you identify your market and target customers, define business aims, and foster long-term financial health.
We're ready to help you get your business started on the right foot today, and help you find long-term satisfaction as you pursue your business dream. Writing a business plan can be exciting. But if the steps to starting your business are feeling overwhelming, Block Advisors is here to help. Make an appointment today – our experts can assist you with tax prep, bookkeeping, payroll, business formation, and more.
---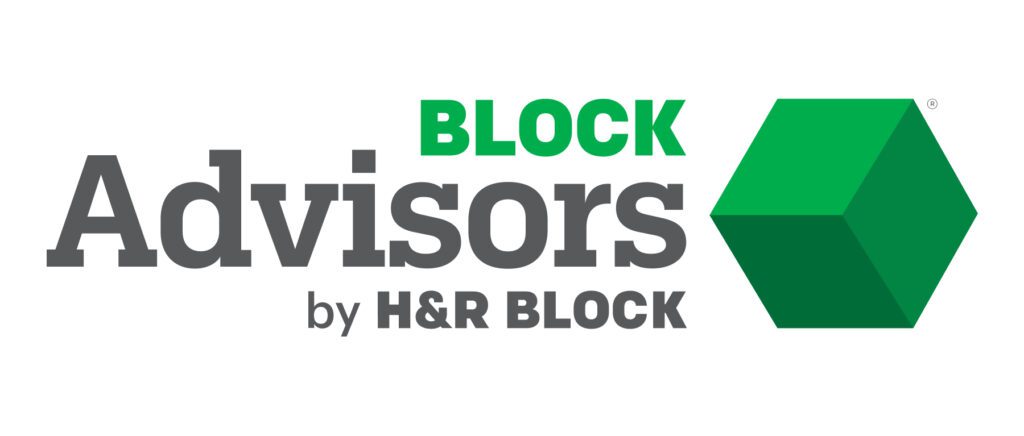 Find tax help in your area.