Black Business Month: economic equity in focus
6 min read
July 28, 2023 • Block Advisors
This August, as a company that is committed to equipping small business owners with the tools to thrive, we are excited to recognize Black Business Month. Below, we are shining a spotlight on the history, resilience, and economic impact of Black-owned businesses. We've also shared a few inspiring stories from Black small business owners. Together, we can foster economic growth and create stronger communities for all during National Black Business Month, and beyond.
What is Black Business Month?
This month of action was established to recognize the achievements of Black entrepreneurs. It is an opportunity to promote economic equality, diversity, and inclusion in the business world. The celebration encourages individuals, communities, and corporations to invest in the success of Black-owned businesses.
Black Business Month was founded by Black entrepreneurs Frederick E. Jordan and John William Templeton in 2004. Through this celebration, the creators hoped to empower Black business owners and increase awareness of the unique challenges they face.
The history of Black business in America
Since the founding of America, Black innovators have established businesses despite facing immense challenges, including discrimination, systemic institutionalized barriers, and limited access to resources. Despite these obstacles, many created thriving enterprises, leaving a lasting impact on their families and communities.
The end of slavery in the mid-19th century led to a Black small business boom. 1900-1930 is often cited as the golden age of Black business in America. It was a period when black-centered business communities, such as Black Wall Street in Tulsa, OK, thrived.
Enterprising Black innovators jumped on the opportunity to answer their community's call for accessible dining, entertainment, retail, consumer goods, groceries, insurance and financial services, etc.
The impact of Black-owned businesses today
A second renaissance of Black business, especially for Black women, started during the COVID-19 Pandemic starting in 2020. During the 2017-2020 period, Black women were the fastest growing segment of new entrepreneurs, increasing at 18% according to Brookings research.
As of the 2020 census data, there are more than 140,000 black-owned businesses in the USA. These businesses drove $141 billion in sales and employed 1.3 million people in 2022. They are most often in the health care and social assistance and technical, scientific, and professional services industries.
This past April, Block Advisors fielded the 2023 Small Business Resiliency Survey. Results released in May showed that while diverse small business owners are feeling confident, there are still significant gaps to address. Areas of opportunity included improving access to capital and creating opportunities for mentorship within the Black small business community.
Ways to participate
Discover Black-owned businesses: Take time this month to find and support these businesses in your community. Online directories, like KC Black Owned, and social media platforms can be valuable resources for finding these businesses.
Amplify their voices: Help spread the word by sharing their stories and achievements on social media. By amplifying their voices, you can increase their visibility and introduce your friends to new businesses to check out.
Engage in mentorship and support: Consider offering mentorship or support to programs helping aspiring Black entrepreneurs. Sharing knowledge and resources can be a powerful way to empower the next generation of leaders.
Financial support: Investing in Black-owned businesses through purchases, partnerships, or donations can have a significant impact on their success and sustainability. Be intentional about where you spend your dollars during National Black Business Month.
Collaborate and partner: Collaborations can open doors to new markets and create mutually beneficial opportunities. Encourage your workplace, church, and other organizations to form lasting relationships with Black-owned businesses in August so they can support them all year long.
How Block Advisors supports Black Small Business Owners
Block Advisors by H&R Block is honored to support Black business owners to overcome these and other challenges they face. This year, we proudly sponsored the Black Enterprise Disruptor Summit. Latasha Randle, a Strategy & Small Business Program Manager at H&R Block, was a featured guest speaker and shared her experiences in Structured for success: Black business owners shine at 2023 Black Enterprise Disruptor Summit.
Block Advisors also partners with the Kansas City Urban League on the Make Black Businesses Better program. The initiative seeks to create equitable access and mentorship in Kansas City, H&R Block's hometown. Read how Block Advisors tax pros help Black-owned businesses improve financial readiness.
Black Business Month is an important time to uplift the achievements of Black entrepreneurs. Supporting Black-owned businesses contributes to economic equality and empowers community. Together, we can create a more inclusive and prosperous society, where everyone has the opportunity to succeed. We hope you will join us in celebrating this August by taking action to elevate incredible businesses like these. Below are a few additional stories you may enjoy reading during Black Business Month and beyond.
Learn more: empowering small business stories
Supporting small businesses and helping you focus on your passion is at the core of what we do. Visit the Block Advisors Resource Center – Motivation section to find other inspiring small business stories to boost your motivation and give you energy to keep pushing forward!
Learn how Dr. Tomicka Wagstaff and Stephanie Paredes founded Beyond Boundaries Consulting, LLC in Rochester, NY to help organizations achieve transformational change and better serve their employees and communities.
Block Advisors by H&R Block was a key sponsor of the 2023 Startland Crawl in Kansas City, MO. Block Advisors and H&R Block supports Startland as part of their commitment to building the small business ecosystem and providing resources for entrepreneurs and small business owners.
Read on to learn more about three black-owned organizations that were present at the H&R Block location during the Startup Crawl!
In August 2021, Alan Kneeland gave us an inside look at his bar and restaurant, The Combine, established during the COVID-19 global pandemic. Kneeland is a participant in the Urban League of Greater Kansas City's (ULKC) Make Black Businesses Better program, which is committed to helping Kansas City-based Black-owned businesses survive and thrive — ensuring they continue to play a part in improving and uplifting the local economy and communities everywhere. Since we first featured Kneeland, business has been booming at The Combine. Recently, his team was all hands-on-deck to host events for the NFL Draft in Kansas City.
---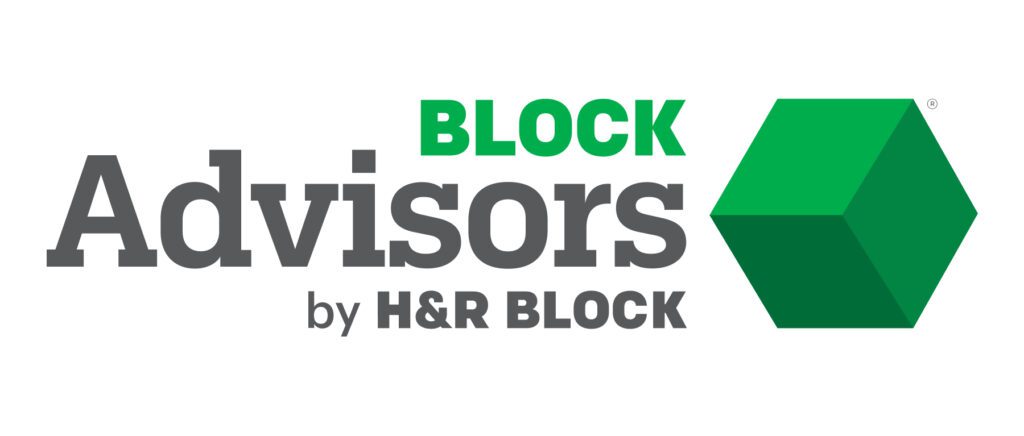 Find tax help in your area.