What is ERP (Enterprise Resource Planning) & how does it work?
4 min read
July 26, 2023 • Block Advisors
KEY TAKEAWAYS
ERP systems help businesses plan and manage various tasks and processes.
Enterprise resource planning software is integrated and cloud-based allowing for easy access.
ERP aligns departments, improves workflow, reduces costs, and improves operational efficiency.
If your small business is growing rapidly, you may find yourself overwhelmed by managing and organizing key business information and essential business processes. That's where enterprise resource planning comes into play. Businesses use ERP techniques to automate and manage core business processes, key information, and more. ERP provides insights and internal controls. It also facilitates workflows between departments.
It's important to understand what ERP is and the features systems offer. If you're not familiar with how ERP works or why it's important, read on.
Payroll processing giving you a headache?
Our payroll professionals can help.
ERP software systems
An ERP system is a type of software. It is used to plan and manage various processes and tasks for your business. In the past, ERP systems worked separately. They didn't communicate with other systems. Many of today's ERP software options combine several processes into one fluid, integrated system. Often, these systems are cloud-based with remote, web-based access.
The platform is generally maintained by the company that created it. ERP models have been developed for industry-specific needs. After all, there are different requirements across business industries.
Some ERP systems offer modules for:
Retailers
Nonprofit organizations
Accountants
Manufacturers
Wholesalers & distributors
Contractors & construction
Businesses first select the applications and modules that they want to use. Then the host company loads the application onto the server rented by the client. Finally, the host company and client work together to integrate the client's processes and data into the ERP platform. Once all necessary aspects of the business are tied to the system, the data will become instantly available to those with permission to access it.
Why ERP is important
Using this software may seem cumbersome and unnecessary, especially for a small business. But businesses may choose to use ERP for various reasons and there are several benefits. Businesses can align separate departments, improve workflow, reduce costs, and improve operational efficiency.
The following upsides further highlight the importance of enterprise resource planning:
Improved reporting
An ERP system lends businesses the opportunity for real-time data reporting from a single source system. Using this system also leads to more accurate and complete reporting. This helps a small business plan, budget, and forecast more effectively.
Improved efficiency
ERP systems allow businesses to quickly access the information they need for clients, vendors, business partners, and more. In turn, companies may see improved customer and employee satisfaction, faster response times, and increased accuracy. As the company operates more efficiently, the associated costs will decrease.
Enhanced collaboration
By using an ERP system, departments can better collaborate and share knowledge. This also increases employee productivity and satisfaction. The automation of the system also allows employees to use their time for more meaningful work, rather than focusing on manual tasks.
Reduced risk
The improved data integrity and financial controls protect a business from potential risks. Many ERP systems are also built to adapt to a business's needs and will grow alongside it. This helps a business prepare for and respond to disruptions, risks, or market changes.
It's important to note that adopting an ERP doesn't automatically eliminate any inefficiencies or issues within a business. Consider how your business is organized, its needs, and how it could use an ERP before taking that step.
How to use ERP to optimize your business
An ERP system can take over the responsibilities of many functions across your business. You can use the features to optimize your business operations and workflow. Many ERP systems offer features that manage several aspects of your business. They may handle things like creating financial reports, processing payroll, and tracking inventory.
ERP systems typically include some or all of the following applications:
Customer relationship management (CRM)
Finance and accounting
HR and payroll
Reporting and data analysis
Sales orders
Inventory management and operations
Businesses can save time and money by automating some of these manual processes. Companies can also reduce opportunities for costly errors.
Small business ERP systems: the bottom line
If you are thinking about an ERP system for your business, keep in mind that it may take time to find the "right" one. The best tool is the one that supports your business needs now and is scalable enough to grow your business. Look for modules and features that help your business improve efficiency, realize cost savings, and take advantage of important opportunities as they appear.
Whether you're just starting out or experiencing rapid growth with your business, Block Advisors is here to help. Block Advisors can help you with your small business needs from bookkeeping services and payroll to small business tax preparation.
Speak with a certified small business tax pro today.
---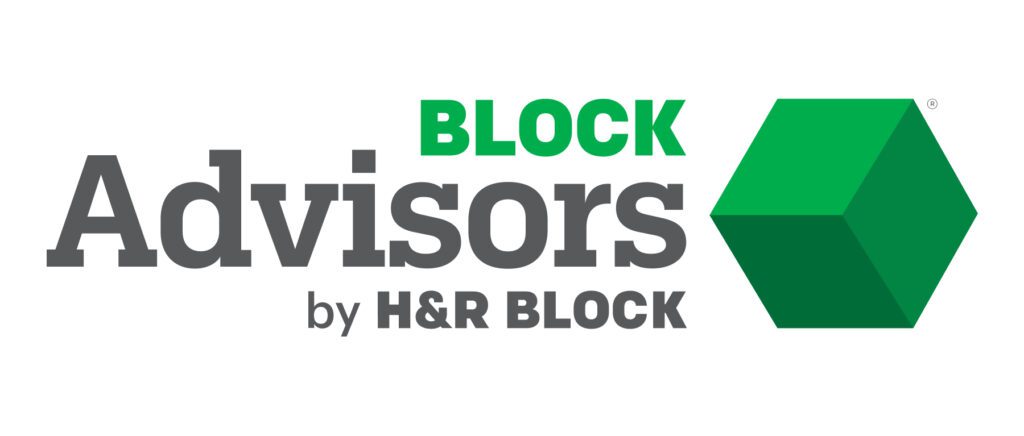 Find tax help in your area.